Texas Lawyer Selects Austin Champion as a 2019 Professional Excellence Honoree
HBC partner Austin Champion has been selected as a 2019 Professional Excellence Honoree by Texas Lawyer.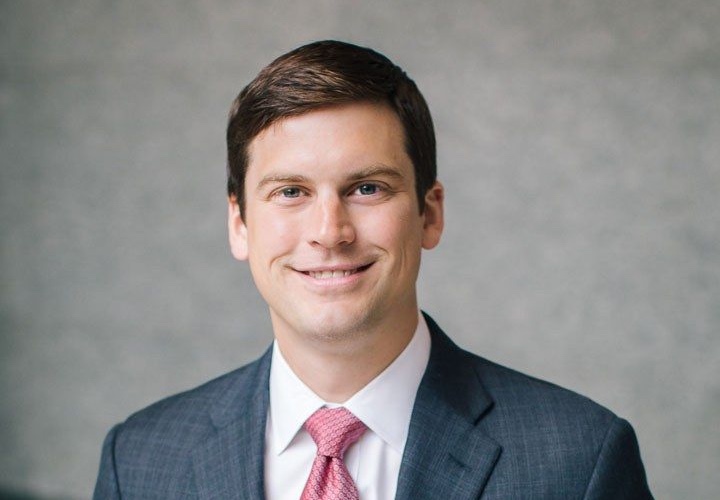 Selected as an On the Rise honoree, Austin joins other attorneys under the age of 40 who have wielded influence in their practice areas in Texas and beyond. On the Rise honorees are innovators, developing unique practice niches, amassing robust books of business, demonstrating strong leadership qualities, showing expertise in litigation, in-house or transactional work, and committing themselves to pro bono, charitable and professional volunteer work.
As a founding partner of Harper Bates & Champion in 2015 at the age of 32, Champion set out to build a better law firm. Along with his founding partners, he organized the firm from the ground up to support the next generation of influential Texas lawyers. The firm utilizes technology wherever possible to increase attorney efficiency and reduce costs. Client files are electronic and accessible to firm attorneys, timekeeping and billing systems are hosted in the cloud, and the firm's offices support flexible work environments and a mobile, connected workforce.
Among other notable achievements this past year, Champion secured summary judgment in a trade secret case involving two competitors in the civil construction industry. Based on publicly reported decisions, it appears the court's decision granting summary judgment in favor of Champion's client was the first time the bad faith provision of the Texas Uniform Trade Secret Act had been interpreted by a Texas court. Champion also obtained a denial of a temporary restraining order in an employment non-compete case pending in the Northern District of Georgia and a denial of a temporary injunction in a trade secret case pending in Tarrant County, Texas. Champion is currently seeking a writ of habeas corpus from the Dallas Court of Appeals in connection with post-judgment proceedings on behalf of a judgment debtor, and he is preparing for trial in August in a breach of warranty case pending in the Dallas Division of the Northern District of Texas.
Austin regularly contributes to the legal profession, volunteering as a moot court oral arguments judge for the INTA Saul Lefkowitz Moot Court Competition in February 2019, regularly speaking at legal conferences, and contributing his time to the Dallas Volunteer Attorney Program.
In March 2019, Champion was named to the 2019 Texas Rising Stars list by Super Lawyers magazine. This was Champion's seventh time to be named a Texas Rising Star.
Champion will be profiled in the September issue of Texas Lawyer magazine and will be recognized at an awards reception on Wednesday, September 18 at the Belo Mansion in Dallas.