Austin Champion Helps Halt Payment of Unlawful Fees to Paxton Prosecutors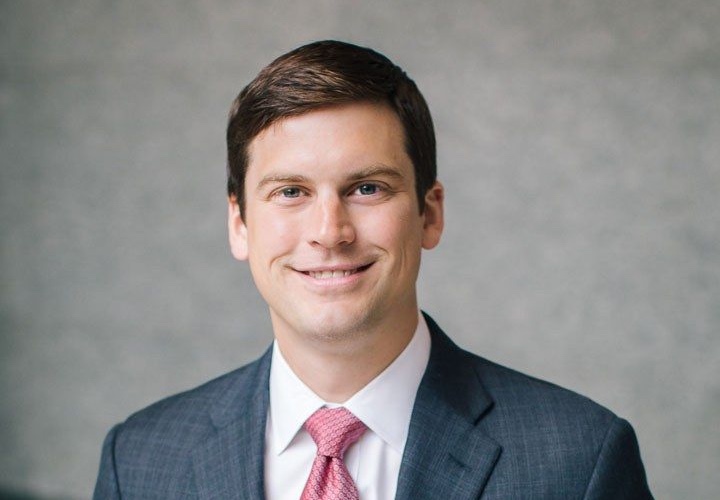 Harper Bates & Champion LLP client Jeffory Blackard recently received his first victory in a nearly two-year fight to halt payment of unlawful fees to attorneys pro tem appointed to prosecute Attorney General Ken Paxton.
Serving as local counsel on behalf of Blackard, partner Austin Champion helped guide Collin County, Texas to victory following a decision by the Fifth Court of Appeals in Dallas ordering the trial court to vacate its order approving a $205,000 invoice for attorneys' fees by the attorneys pro tem.
Blackard was also represented by Eddie Greim and Joseph McGroder of Graves Garrett LLC in Kansas City, Missouri.
In 2015, Blackard filed a lawsuit on behalf of himself and other Collin County taxpayers seeking to stop payment of unlawful attorneys' fees to counsel appointed to prosecute Attorney General Ken Paxton. The Commissioners Court originally voted to pay the invoices of the attorneys pro tem, forcing Blackard to pursue his own challenges on behalf of Collin County taxpayers throughout 2016 and 2017.
In January 2017, the Dallas Court of appeals granted Blackard's request for interim relief and entered a stay of any further payment of attorneys' fees. At oral argument on Blackard's appeal in May 2017, the same court expressed concern over the legality of fees under Texas law. The court provided the Commissioners Court with a chance to vote on—but not pay—the attorneys pro tem's invoice.
After numerous appeals, original proceedings, and lawsuits, the Collin County Commissioners Court adopted Blackard's position and voted to reject the invoices as unlawful. The Commissioners Court further voted to take up Blackard's arguments in an original proceeding before the Dallas Court of Appeals.
In an opinion filed August 21, 2017, a three-justice panel of the court concluded the $300-per-hour fee was unlawful and concluded mandamus relief was appropriate. The court conditionally granted the county's petition for writ of mandamus and ordered the trial court judge to vacate his order authorizing payment of attorneys' fees to the attorneys pro tem.
"We are very pleased with the court's decision," Champion said. "Mr. Blackard has asked all along that a court address the substantive issues raised in his lawsuit. Fortunately, Collin County capitalized on Mr. Blackard's hard work over the past 18 months and carried this case through the finish line."
Prior to the Court of Appeals voiding this invoice, Collin County taxpayers paid over $250,000 to cover costs associated with prosecuting Attorney General Ken Paxton during 2015. By some estimates, Collin County taxpayers may have been forced to pay $2 million to cover the full cost of prosecuting Gen. Paxton through trial and appeal. David Feldman, the prosecutors' attorney, argued state rules allowed Collin County District Judges to pay prosecutors under customized fee arrangements because of unique circumstances. Blackard argued the fees demanded by the prosecution team exceeded the fees provided for in the fee schedule adopted by the judges of Collin County and that custom fee arrangements violated Texas law.
Earlier this year, Collin County taxpayer Jeff Blackard, on behalf of himself and all taxpayers of Collin County, dismissed two lawsuits against the Collin County Commissioners Court after they voted and agreed to take over Blackard's efforts to end the unlawful fee arrangement.
Champion is a litigation attorney in Dallas who works with companies and individuals involved in complex, high-stakes business and intellectual property disputes. He earned his law degree from Southern Methodist University Dedman School of Law, where he graduated with honors and served as an articles editor on the SMU Law Review.